Tactical strategies should be at the core of every diversified portfolio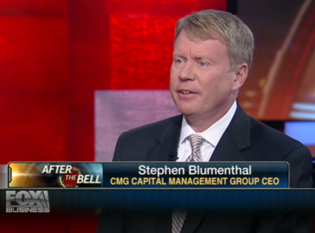 What Advisors Need to Know About Tactical Investing
Volatility is back. An aging bull market is showing signs of stress. Interest rates are set to rise. Advisors want to know – what should we do?
That's why I put together Understanding Tactical Investment Strategies. So you can start to 'think tactical.'  Download your free copy today! 
Tactical strategies respond proactively to market movements, allocating assets to rising asset classes, and avoiding falling ones.
Diversified – CMG's tactical strategies are comprised of equities, fixed income, cash, and alternatives, for a truly diversified portfolio.
Risk Managed – Constructed to capture upside potential with downside protection, CMG tactical strategies aim to smooth the return stream over time.
Efficient – CMG tactical strategies can be a total portfolio solution or bundled with other investments.
* Required Field
>By submitting this form, you expressly and affirmatively consent to receiving calls from CMG (including its representatives and any affiliates) at the telephone number provided by you above, regardless if that telephone number is on a State or National Do Not Call Registry.
Downloading this White Paper will automatically sign you up for weekly updates of On My Radar. Unsubscribe at any time. We don't spam or share emails with anyone, ever. Promise.